Boost Your Outdoor Cardio Performance With the Proper Thermal Clothing
Posted by Thermajane Admin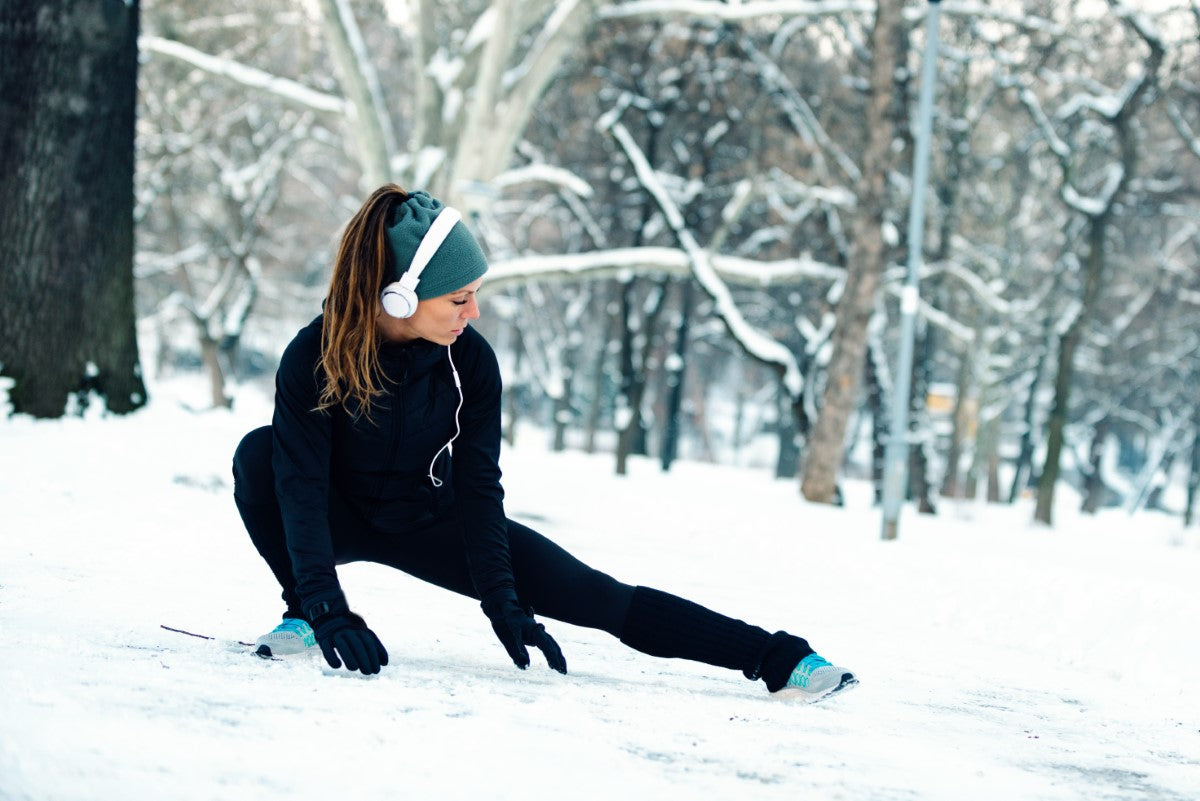 Your New Year's Resolution has been made, and nothing will stop you from achieving it, no matter how cold the weather is. It's that first run outdoors of the year, and you're dreading it, despite the new gym membership and the perfect eating plan. 
Stretching is only possible for a short period before you have to put on your new running shoes and leave. It's not a secret that being outdoors in the colder months is not pleasant, and the main reason for this is that people are not dressed appropriately. Especially when they are participating in athletic activities. Wearing the right thermals will not only help you do the cardio you've promised yourself but will also keep you warm and comfortable as well.
As your comfort level will be determined by your cardio speed. Your overall comfort level with the cold, the time you spend outside, your need for layering may differ. Here are some valuable and tried and true tips to help you power through your cardio.
The best place to begin is with thermal leggings for women or a set of women's thermals. Look for moisture-wicking fabric made of merino wool or synthetics. Due to sweating, the base layer will keep you dry and warm. You should avoid cotton due to its non-wicking properties.
A lightweight or midweight base layer is best, depending on the temperature and your ability to withstand the cold. When you begin your run or power walk, no matter how cold you are, you will warm up quickly. Keep your arm dry and warm by wearing long-sleeved thermal tops. 
As far as layers are concerned, running tights or thermal leggings for women under your shorts may be all that is needed. If you're planning on skiing, you might want to consider wearing moisture-wicking ski socks to keep your calves and feet warm. Protect yourself against frostbite by wearing moisture-wicking ski socks.
Wear a long-sleeve shirt over your thermal to act as a mid-layer over running gloves with liners. Keeping your head warm while not overheating will be best accomplished with a lightweight hat. Being wet in the cold is not suitable for you.
When the weather is freezing, you can wear a fleece jacket and neck warmers. You should also wear sunscreen, lip balm, and sunglasses. During the winter, the sun still shines brightly, and when it reflects off the snow, it can be blinding. 
Running in water-resistant shoes will make you more comfortable on a cold and rainy day as they will stay dry longer.
When you wear women's thermals, you can power through your cardio outdoors. Thermal leggings help you stay warm and comfortable on those warmer days in winter by providing the proper/correct layering.