Should I Wear My Thermal Leggings Under Jeans?
Posted by Thermajane Admin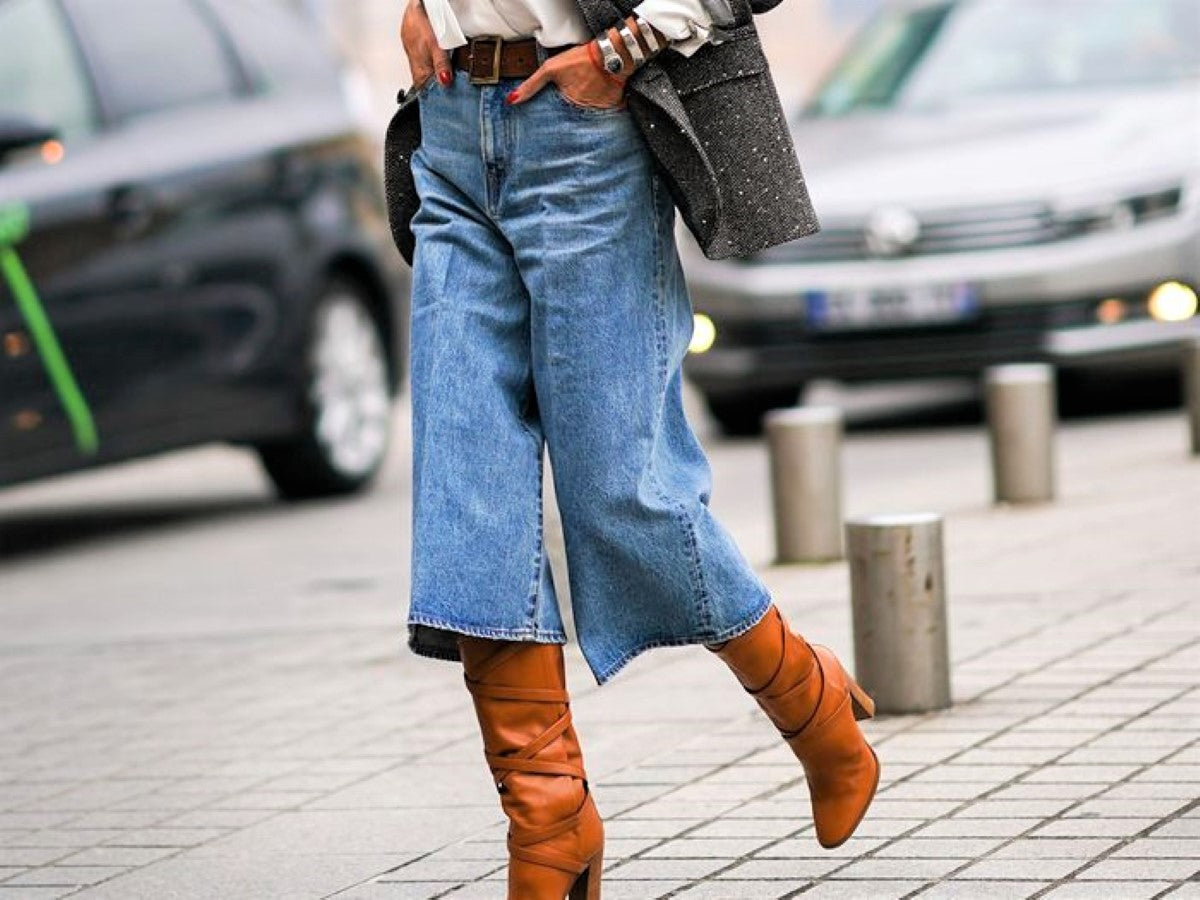 Jeans or denim is a fashion standard in every season. They are comfortable, fit well (hopefully), and look so darn cute. Unfortunately, they aren't the warmest choice for the winter season or even late fall. Fortunately, you can still rock your favorite jeans and stay warm while doing so. Let's face it, shivering in the cold isn't cute or comfortable. Even as the temperatures drop, because they will, you can still have your jeans and wear them too.
How to Stay Warm While Wearing Your Jeans
Everyone has a favorite pair of jeans, and they are a staple of most people's wardrobe. If America had a symbol of fashion, it would be jeans. While comfortable, it can get cold, and denim is made of cotton. This means they won't be the warmest thing for you to wear during the winter. This is where thermal underwear for women comes into play.
Thermals for women are the perfect fit and work as a base layer for you to wear under your jeans. One of the reasons thermals are perfect to wear under your jeans is that they're made of thin and lightweight fabric. Thermals also fit snug, like a second skin, so you won't have to worry about them bunching up as you slide your jeans on. 
Though thermal underwear for women will keep you warm under your jeans, they won't cause you to overheat. Thermals are designed to help you maintain your body temperature. They do this with their snug fit and moisture-wicking features. Since everyone sweats, the thermals for women will wick away this moisture to keep you dry. No one wants to feel clammy and wet with jeans on, and thermals will make sure you stay dry and comfortable all day.
It's essential to stay dry during the winter. While jeans offer some protection, the fabric they're made off makes getting them wet uncomfortable and downright horrible for winter wear. Thermals will keep your fashion sense going strong and allow you to wear your jeans throughout the colder season at all times. While most people consider a thermal shirt to wear, many neglect the importance of thermal leggings, especially under denim. Your legs get cold too, and thermals will give them the added protection they need. 
Wearing your jeans in the winter is an essential part of your style and may also be a part of your job. Whether you wear them for fashion or work on a ranch, a pair of thermals is crucial to staying warm while wearing jeans. By wearing both, you'll get to take advantage of the warmth, dryness, and comfort of the thermals along with the durability of a good pair of jeans. You'll be able to step out in your favorite pair of jeans without your legs freezing and stay comfortable and warm all day.