A Trip to the Zoo in the Winter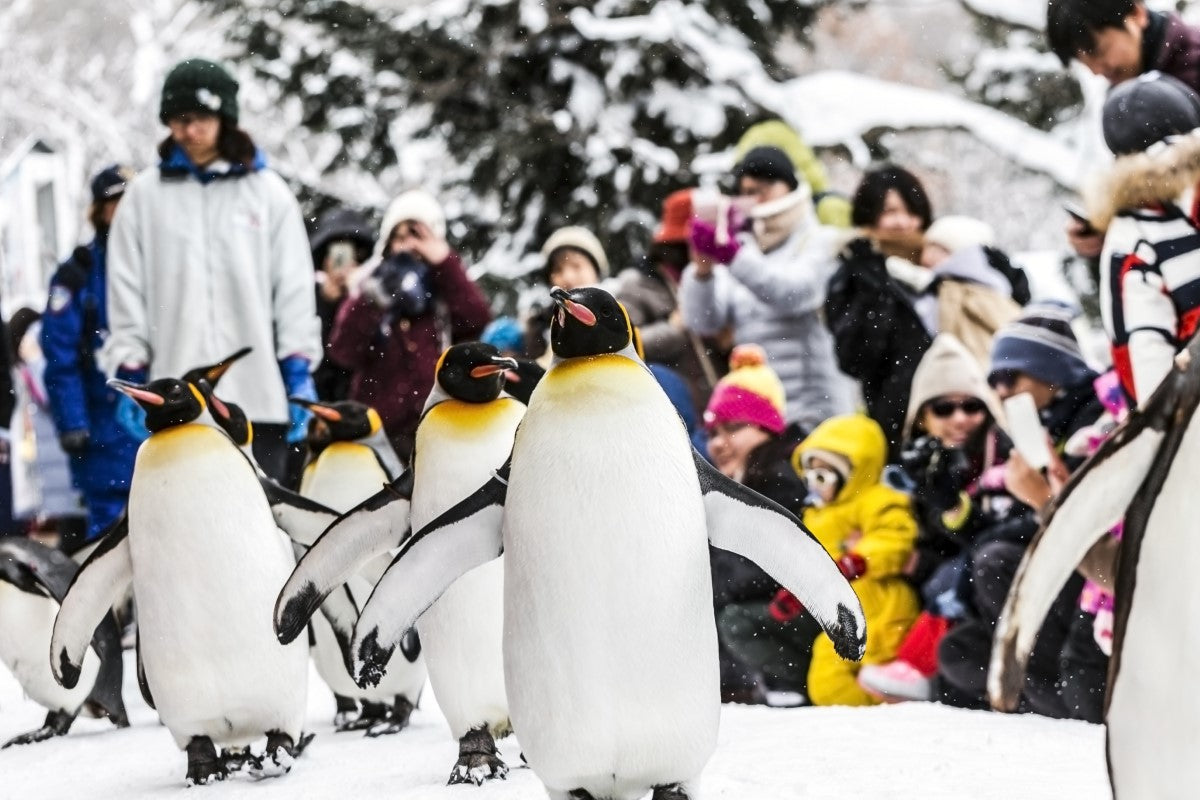 Winter is a great time to visit the zoo. The traffic will be low and make for a more immersive visit. On top of that, many zoos offer free days for families during certain times of the winter months. While winters may be cold and snowy, those occasional days of sun and clear roads will make the perfect time to see some wildlife. Keep in mind, even though the sun is out, it'll still be somewhat chilly.
Dressing appropriately will make for the trip even better. While you won't have to deal with large crowds, you still have to deal with the weather. For your kids, layering will make for a more comfortable and exciting day. Thermal underwear for girls in wool or synthetic fabric is perfect for a base layer. A girls' thermal underwear set will keep your kids warm all day, not to mention wick away any sweat from all the activities.
Some of the benefits of going to the zoo in the winter is seeing animals like polar bears, penguins, and other arctic animals in temperatures that are close to their natural habitats. It will also be a great way to teach them about their ecosystems and way of life. Plus, seeing these animals swimming gracefully in their pools and taking some awesome family photos will make for an exciting day.
Another benefit is that many of the animals will be more active as they won't have the summer heat beating down on them. Siberian tigers, lions, and even wolves will be playing in the snow and their thick winter coats will have some extra fluff your kids will enjoy. If these animals are enough, sea lions and leopards are at their most active during these periods.
To help warm you up, there are indoor habitats. The elephant and giraffe houses will be crowded as always and will help you and your kids take a break from the cold. The chances of seeing rhinos and bears will be rare. Bears will be in full hibernation but you can still probably take in some fun learning activities.
If you get hungry, there is always a café or restaurant to fuel up before you hit the paths again for more wild animals and new experiences. Brings your own water bottles as many outdoor water fountains may be turned off for the season. Will more than likely be open, but if the zoo has any amphitheaters, those may be closed or have limited shows due to weather.
A winter day at the zoo is an adventure in itself. Wearing the right clothes with thermal underwear for girls as a base layer will add to the comfort and help ward off the chill. Prepare for possible temperature changes and visit the shops for souvenirs or to warm up. While a girls thermal underwear set is perfect for added warmth, stepping inside for a while is always a good choice for taking breaks from all the walking or sitting down for lunch or dinner at a themed restaurant.