Does Fleece Make You Sweat?
Posted by Thermajane Admin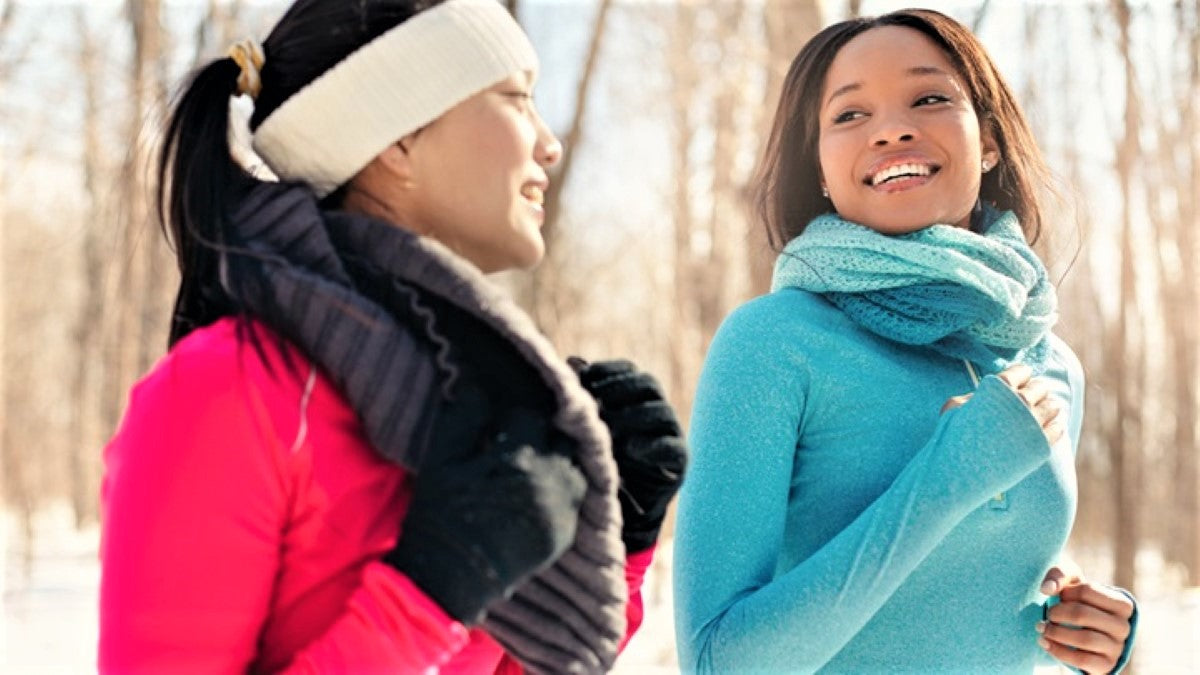 Fleece is not only extremely comfortable, but it's also popular in jackets, clothing, and lining the inside of boots, gloves, and even women's long johns. Finding winter gear that involves fleece is relatively common and even affordable. Best of all, it helps keep you warm as those fall and winter temperatures drop. What is Fleece? As much as you may want to think this type of fabric comes from sheep, it is actually a 100% synthetic product that is a derivative of plastic. Who would ever have thought it possible to turn your used plastic water bottle into a soft, warm, fuzzy, and breathable material? If you want anything cozy or extra for your winter clothing or an additional bonus to your thermal leggings for women, then the fleece is essential for your cozy needs.
Is Fleece Really Made from Plastic?
Fleece is typically made from polyester fibers that are then woven into a fabric. Other fibers like rayon, hemp, or wool are woven in for texture. Some manufactures do indeed make their fleece from recycled plastic, which is beneficial if you're looking for an eco-friendly product.
Will Fleece Make You Sweat?
Fleece won't make you sweat. As it's a breathable material, it makes an excellent fabric that will keep you warm while being active. Each side of this breathable fabric is made of cut fibers. This allows the material to hold in more warmth. It's a warm and durable material that is moisture-resistant. It is ideal for most extreme winter conditions, and it is lightweight, so it won't weigh you down. This makes fleece perfect as a lining for women's long johns.
Benefits of Fleece
Weighs less than wool, so it won't weigh you down.
It is a breathable material, so it will allow sweat to move through it so it can be released outside.
It is softer and not as itchy as wool. It's not itchy at all.
It won't insulate when it's wet. 
It's warm, comfortable, and makes a perfect lining for other fabrics if not used as the primary material in a product.
While most fleece is made from natural fibers, it can be an eco-friendly material made from recycled plastic. It will keep you warm and comfortable without making you sweat. It is highly beneficial in thermal leggings for women. It will keep your legs warmer for longer periods of time. 
Suppose you want to lounge around in your home wearing your thermals or prefer to be more active in the winter. In that case, finding thermals that are lined with fleece will make you even more comfortable. Add this warmth and comfort to the moisture-wicking and heat retention abilities of thermals. You'll have the perfectly made thermal that will keep you cozy all winter long. It's also a cost-effective material meaning that you won't pay a lot for it if it comes with your thermals, so you and your pocketbook can rest easy.