Things You Should Pack for a Snow Trip with Kids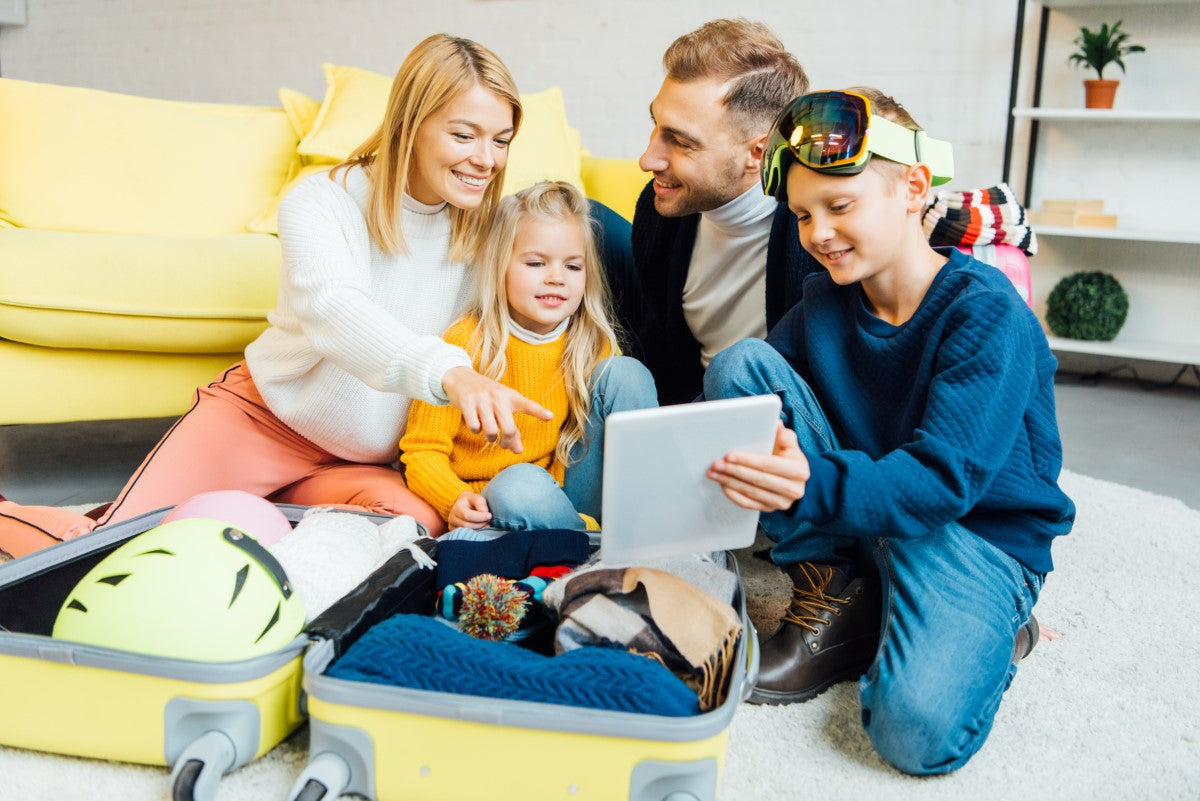 Taking a trip in the snow can be an exciting time for the whole family and especially the kids. It can also be a bit overwhelming when it comes to figuring out what to pack. You don't want your kids to freeze but you may not be sure how to keep them warm during the trip. 
Some tips to take note of:
•  It's definitely recommended to dress them in layers. Start with a snug base layer of girls' thermals for both their upper and lower body for maximum protection. Add in a fleece top and water-resistant pants.
•  When it comes to playing in the snow, shoot for three layers. A base layer of long johns for girls to wick away moisture and retain heat, a middle layer to insulate the warmth, and the third layer to offer warmth along with wind and water protection.  
•  Buy thermals that are made of wool or synthetic fabrics and avoid cotton.
•  Check that any of their outerwear is waterproof and made with bright colors so it's easy to spot your kids in snowy conditions.
•  It is always wise to make sure you pack an extra pair of mittens or gloves, and neck warmers, and hats.
•  Sunglasses or ski goggles are perfect for protecting their eyes from the glare and don't forget the sunscreen and lip balm.
•  Wool or synthetic socks are best at keeping your kid's feet warm and dry.
•  Snack and liquids to keep your kids fed and energized as they will burn through a lot of calories.
•  Foot and hand warmer packs. These are usually sold at any retail store and are perfect for warming your kids up on a cold day.
Even if the trip is to school or to the playground, the weather can be harsh if you don't prepare your kids correctly. If you are traveling a long distance, double check your bags before your departure to make sure you have everything that's needed. You don't want to hit the ski slope or mountain cabin and realize you left half your kid's winter gear at home.
If traveling by car, here are some essentials:
  •  Hot beverages like tea or hot chocolate.
  •  Bottled water.
  •  Your kid's favorite snacks, fresh or dried fruit, granola, crackers, and other healthy alternatives.
  •  Blankets and pillows.
  •  Plastic bags for garbage or wet clothes.
  •  A first aid kit.
  •  Tissues or paper towels.
  •  Ice scraper and jumper cables.
  •  Flashlights with extra batteries and a cell phone charger.
  •  Tire chains.
  •  Maps of the areas you'll be traveling in.
  •  Info to where you are going or an itinerary.
Dressing your child in long johns for girls is an excellent way to help keep them warm. While girls' thermals are a great start, your kid will have other needs to keep them warm, comfortable, and staying energized for the trip. Preparing is easy and your kids will have better memories when they are having fun in the snow or the family trip to the mountains.