Walking the Dog in Cold Weather: Yes, Your Kids Can Do This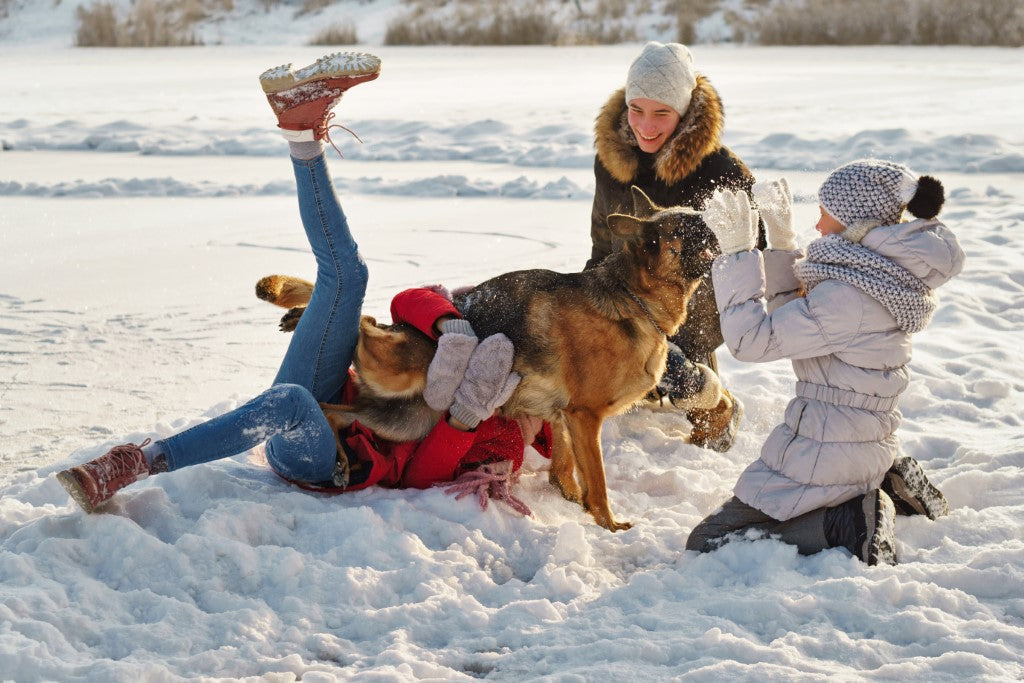 Your new dog has become a part of the family. The only ones in your family that love your dog more than you are your kids. They play with it, pet it, and even help feed your new puppy when it's hungry. Having a dog is rewarding but it's also a great way to teach your kid some responsibility. One of these ways is exercising your new canine companion. 
No matter what time of the year you get your dog, when the cold weather comes, it will still need to be taken out for a walk. First and foremost, making sure your kids are layered with some thermals for girls is the perfect step to making sure they are warm and comfortable on the walk. Dogs will need up to 30 minutes for a walk, depending on their size and breed. If you happen to get a working dog like a German Shepard, Belgian Malinois, or even a Labrador, it will require a longer walk. That's why thermal sets for girls will help keep your kid warm on those long strolls around the neighborhood.
Layering up is essential, so make sure you and your kids are prepared. Layering while walking with the family dog will make it more enjoyable. Keep your kids' heads and hands covered. Find gloves that have some tracking to keep hold of your dog's leash. Use waterproof shoes or boots and even ice cleats for better traction.
Winter Walking Tips for Dogs
If needed, you may need to bundle up your pup in a doggie jacket or vest built for the cold.

Dog booties will protect their feet if they tolerate it. If not, there are certain creams to apply to your dog's paws for protection.

If your dogs pull on the leash, find a front clip harness to make walking them more manageable in the winter.

Stay away from ponds and make sure your kid follows familiar paths. Also, avoid areas with salts and chemicals along with areas where antifreeze may have dripped. 

Teach your kid to listen to their dog. Some will make it visible the cold is too much for them while others will show signs of discomfort in other ways. 
While your kid can easily walk your family pet in the winter, teaching them to do it properly will help them, and both the kids and the pet will enjoy many years together. It will strengthen the bond between the two and your girls will have a sense of responsibility for their new companion. 
Make sure that before your kid goes out, they are appropriately dressed. A base layer of thermals for girls will go a long way if they are layered correctly. Invest in some thermal sets for girls that are made of either wool or a synthetic blend like polyester. Both will keep your kid warm and wick away moisture to keep them dry. Most of all, let them know the importance of walking the dog and make it fun. Take your dog's favorite toy for a bit of playtime.