Clothing Choices to Reduce Fibromyalgia
Posted by Thermajane Admin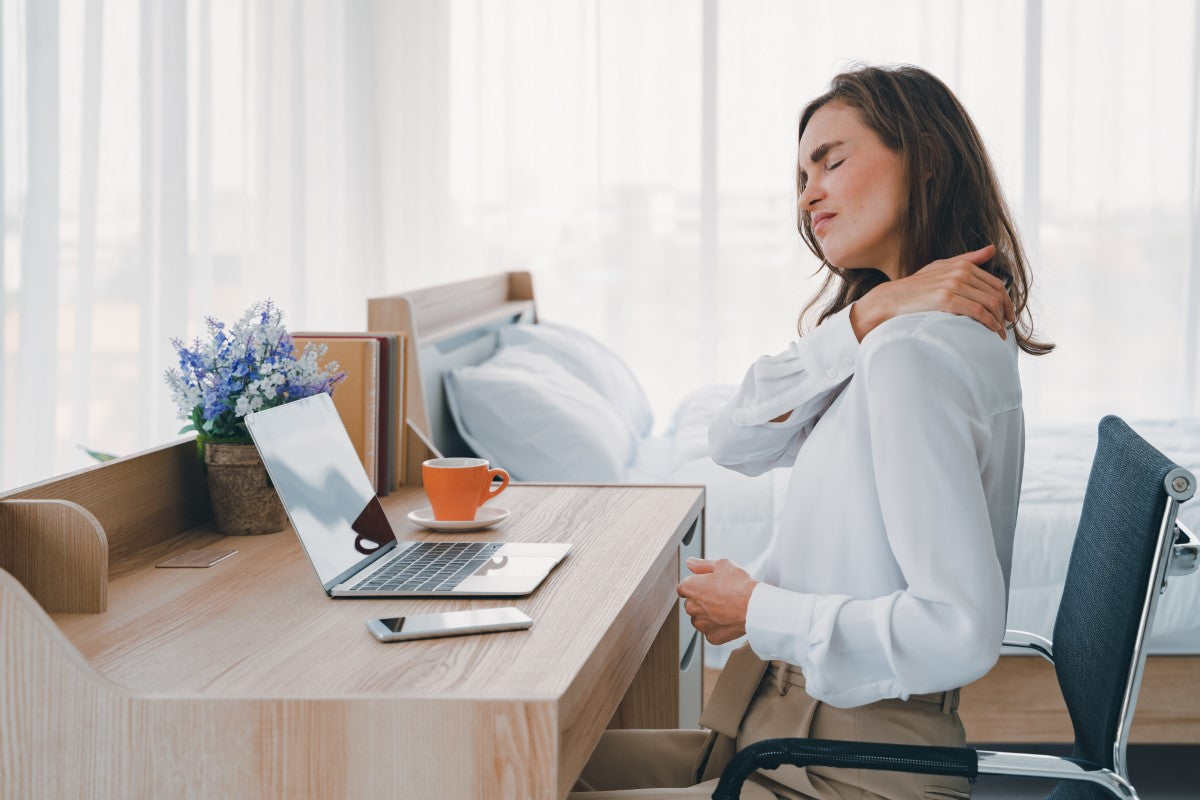 Many people have fibromyalgia. If you are one of them, then you understand that wearing clothes can be just as painful as the disease itself. There are some simple ways to dress that you experience some form of chronic pain relief. You want comfort as your daily life involves dealing with fatigue and pain. One overlooked issue for people living with fibromyalgia is clothing choices. Making changes to your wardrobe is essential and can make a huge difference in your daily life.
Clothing Choices to Ease Pain
1. Compression clothing isn't always the right option for every person. Since everyone is different, compression clothing like compression women's leggings or compression shirt women can help. For some, these may off pain relief. Since compression garments increase oxygenation and blood circulation, this may lead to a decrease in chronic pain for some sufferers. They will also help keep joints stable and reduce the potential for injuries. Always discuss this with your doctor to see if compression clothing would be a good option for you.
2. Bralettes or Sports Bras are another options as neither one has underwire or clasps that tend to dig into your skin. They offer minimal to full support and you can easily slip them on and off. Each will come in different fabrics, cup sizes, and even breathable materials.
3. Ultra-Soft fabrics won't irritate your skin. Some include bamboo, modal, jersey, fleece, flannel, silk or satin, organic cotton, and cashmere. 
4. Denim can be a bad thing for many people living with fibromyalgia. Since denim can be itchy and rough on the skin, many will avoid these altogether.
5. Layering with soft layers will help you regulate your body temperature during extreme weather. Fibromyalgia can cause an increase in sensitivity to the temperature changes around you. During severe weather, that can fluctuate regularly.
6. Many clothing brands are sensitive to those who deal with fibromyalgia. You don't have to sacrifice your sense of style for pain relief. Looking your best doesn't have to come at the sacrifice of your pain. While the quality fabric is best for your skin, your wallet may say something different. Shop clearance racks or sales, and even use coupons to save money for more quality items.
7. On days that are worse than others, finding some loose-fitting clothes like maxi dresses, sweaters that are a size or two bigger, and even drawstring pants can make a huge difference in your day.
There are approximately five million people who have fibromyalgia in the world. Talk with your doctor to see if compression women's leggings and compression shirt women will be right for you. As fibromyalgia can feel like a horrible full-time job, you can make some adjustments that may make it easier. Many daily tasks, even simple ones, are challenging. Making the right lifestyle choice will help ease your suffering. If you need help managing your chronic pain, find a pain doctor near you to find the relief you deserve.