Cold Weather Tips for Those With Hypothyroidism
Posted by Thermajane Admin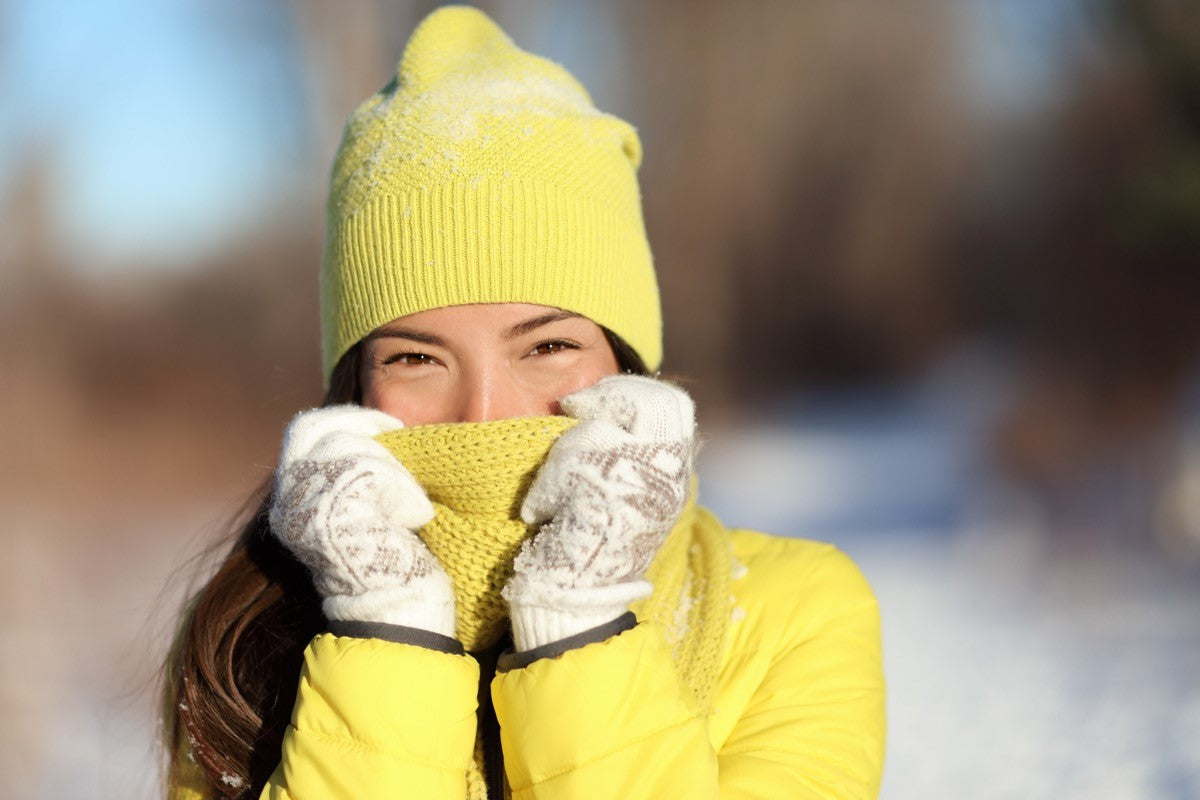 If you have a form of hypothyroidism, you may be one of those people that are cold all the time. You may start to notice that your cold sensitivity is harsher in the colder months than it is in the summer. Even though the temperature drops, it doesn't mean you have to stay cold all the time. While your thyroid might be working harder to function correctly, you can still wear women's thermals to help you stay warm throughout the colder season. These thermal underwear for women will help you regulate your body heat since your thyroid cannot do so correctly, therefore, slowing down your metabolism. However, there are some tips for you to follow that will help you stay warm during the colder months if you have issues with your thyroid.
Tips to Stay Warm
• One of the main things you can do to stay warm during the winter is wear thermal underwear for women. Women's thermals will help keep you warm due to their tight fit and how they help regulate your body heat. As they are also moisture-wicking, the breathable fabric will help hold the heat in. They will pull the sweat away from your body and release it so you don't get overheated. This adds to your overall comfort level.
• Even in Winter, the sun does come out. Exposure to the sun will affect your hormone level, your brain chemistry, and your endocrine system. This will help you ward off fatigue and even depression and is also great for vitamin D, which is critical to your thyroid function.
• It is best to contact your doctor during the colder months to check your thyroid hormone levels, as they will bury during the colder months. The cold weather will cause them to drop, so you should have your blood levels tested just if you need to increase your drug dosage.
• Another way to say warm is to keep moving. The cold weather makes many people not work out as much, but it's also the perfect time to stay active and keep that exercise routine going strong. Whether at the gym, taking walks, or even a yoga class, this regular exercise will help alleviate some mood stress disorders and help keep you warm.
• Reducing your stress level is also an integral part of your daily life. Stress can affect your daily activities and affect your mental and physical well-being, especially if you have a condition like hypothyroidism. Look for different ways to reduce your stress, whether it's through regular daily activities or an exercise program.
While hypothyroidism is treatable, feeling cold all the time can be very uncomfortable. Women's thermal or thermal underwear for women is a great way to help you stay warm during the colder season. They'll keep you dry and comfortable and regulate your body heat, making the winter a lot easier to deal with, and you'll stay warm in the process.